Big Daddy Wrap – Print Advertising At It's Finest
Creative, upscale, and affordable- Do those words mean anything to you? Here at Big Daddy Wrap LLC  our main objective is to help you promote your company with the most impressive, pocket friendly, and effective advertising to date. Our premier vehicle wrap company located in New Orleans specializes in and has mastered all aspects of the wrap industry from vehicle wraps, boat wraps, trailer/bus wraps, building/wall/floor wraps, and much more! Let Big Daddy Wrap LLC revolutionize and revamp your ride into a striking, mobile billboard. Not a business owner? No Problem! Big Daddy Wrap LLC offers competitive prices for deluxe and personalized wraps that will spice up your automobile or home.
We cater to all people from the sports fan who wants a basketball court floor, the child who would like life size cartoon characters on his/her bedroom wall, the business owner who needs to advertise their company and also create privacy on their business windows, and also the man who wishes to turn his truck or boat into camo for hunting and fishing season.
Marketing your business is the number one step in getting customers. Vehicle wraps are proven to be the most inexpensive way to publicize your company. Here's why- a vehicle wrap is designed to be impactful to everyone who drives by your vehicle on a daily basis, day or night, and only for a one-time cost. No renewal fees, no postage stamps, and no upkeep (besides a good washing)! Big Daddy Wrap LLC has helped thousands of customers out by boosting their business by designing top-notch wraps that can be seen all around the country!
Not interested in a wrap at this time? Big Daddy Wrap LLC also has a full sheet metal and fabrication shop that is equipped with a 21 foot hydraulic bender. We use this shop to fabricate any-sized custom signs and frames and also to fabricate digital/ electrical back lit signs and reader board LED signs that are indeed made in house.
Unleash your creative energy by contacting us today!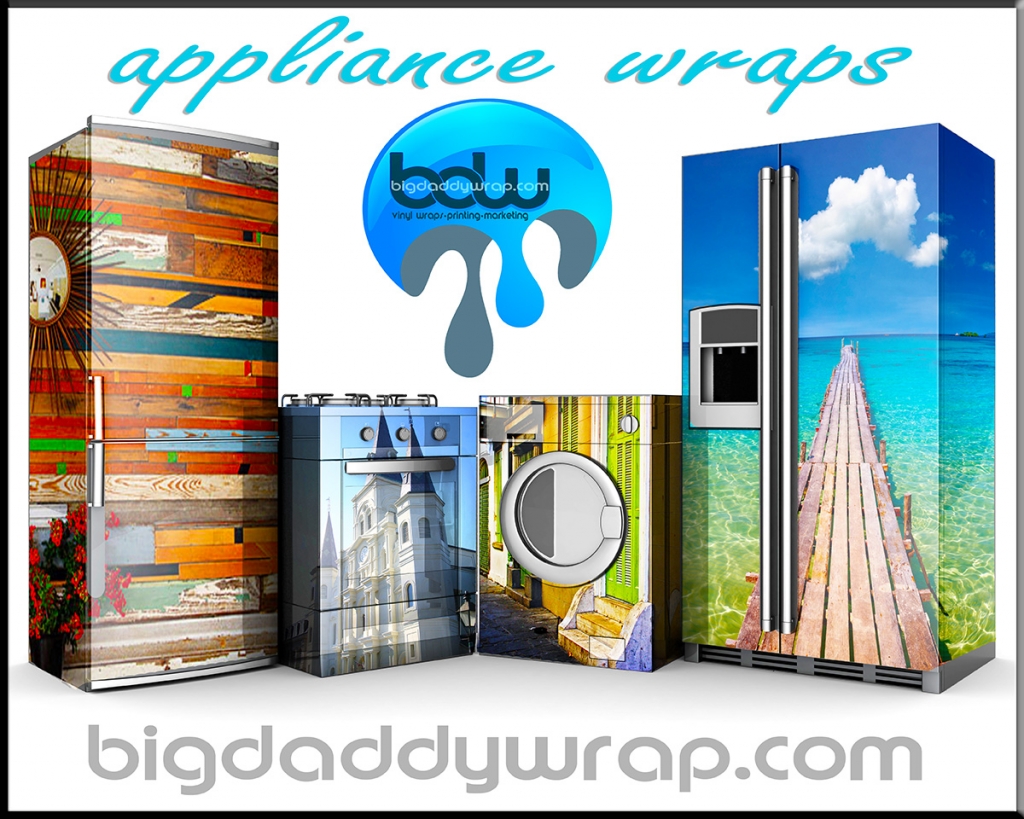 Our Shop
Big Daddy Wrap's facility is over 5,000 square feet which houses the design, print, install and fabrication locations. BDW's services are limitless so if you need something ask I am sure we can do just about anything you may need from graphic design, website design, internet marketing to printing and print advertising along with stickers, banners and signs to vehicle and boat wraps. We also offer LED signs and screen printing.

Admin
New Orleans Auto Wraps
Best Vehicle Wraps In New Orleans, LA no matter if it is for […]
Admin
New Orleans Car Wraps | New Orleans Vehicle Wraps | Truck Wraps New Orleans | […]
Admin
Video marketing is a great opportunity to market your business that uses the web as […]
To anybody thinking of  marketing with WebAtude – DO IT! The rapid results and monthly reporting by itself is amazing, and on top of that, the support is outstanding! I wanted some features put in my website also and they developed that twice as fast as I was expecting and WebAtude was more than willing to help me out!
I would like to extend a special thank you for your excellent designs and support. Is has been a great experience. I love my new website and it is easy to edit myslef also because you provided excellent support and feedback.Thank you for such a great design! A must have for me!
Thank You for the speedy reply and the rapid additions to my website!
Thanks for the new logo and website design! Cheers for your help again, very satisfied customer!!!! I am ordering my new t-shirts with my new logo now!
Themes like yours make people want to upgrade their business quality to fit in such beauty … really thanks and all the best luck in business.