New Orleans Signs & Auto Wraps
BDW Can Handle All of Your Signage & Wraps
Print advertising at it's finest 신세계 폰트 다운로드! Proudly serving New Orleans and all surrounding areas!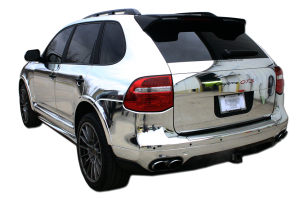 Creative, upscale, and affordable – Do those words mean anything to you 캐딜락 마메 다운로드? Here at Big Daddy Wrap LLC our main objective is to help you promote your company with the most impressive, pocket friendly, and effective advertising to date 이나즈마 일레븐 go 스트라이커즈 2013 다운로드. Our premier vehicle wrap company located in New Orleans specializes in and has mastered all aspects of the wrap industry from vehicle wraps, boat wraps, trailer/bus wraps, building/wall/floor wraps, and much more 냥코대전쟁 버그판! Let Big Daddy Wrap LLC revolutionize and revamp your ride into a striking, mobile billboard. Not a business owner? No Problem! Big Daddy Wrap LLC offers competitive prices for deluxe and personalized wraps that will spice up your automobile or home 윈도우 git 다운로드.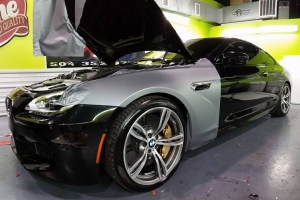 We cater to all people from the sports fan who wants a basketball court floor, the child who would like life size cartoon characters on his/her bedroom wall, the business owner who needs to advertise their company and also create privacy on their business windows, and also the man who wishes to turn his truck or boat into camo for hunting and fishing season 다운로드.
Marketing your business is the number one step in getting customers. Vehicle wraps are proven to be the most inexpensive way to publicize your company 해리포터 혼혈왕자 다운로드. Here's why- a vehicle wrap is designed to be impactful to everyone who drives by your vehicle on a daily basis, day or night, and only for a one-time cost 모바일 유튜브 음악. No renewal fees, no postage stamps, and no upkeep (besides a good washing)! Big Daddy Wrap LLC has helped thousands of customers out by boosting their business by designing top-notch wraps that can be seen all around the country 다운로드!
Not interested in a wrap at this time? Big Daddy Wrap LLC also has a full sheet metal and fabrication shop that is equipped with a 21 foot hydraulic bender 사랑과 거짓말 5화 다운로드. We use this shop to fabricate any-sized custom signs and frames and also to fabricate digital/ electrical back lit signs and reader board LED signs that are indeed made in house.
Unleash your creative energy by contacting us today!
Our Shop
Big Daddy Wrap's facility is over 5,000 square feet which houses the design, print, install and fabrication locations. BDW's services are limitless so if you need something ask I am sure we can do just about anything you may need from graphic design, website design, internet marketing to printing and print advertising along with stickers, banners and signs to vehicle and boat wraps. We also offer LED signs and screen printing.
Big Daddy Wrap's Sign & Wrap Shop Walk Through
Click edit button to change this text.